June 22, 2012
Mobile for Marketing
Christian Brown
Corporate Development Department
In April this year, Christian Brown attended the Mobile Marketing Association(MMA) Forum Singapore 2012. We asked him some questions about his experience.
Singapore MMA Asia Interview Questions
What was the reason for attending the event?
The event's title was "Smarter Tomorrow" and focused on using mobile to build awareness, produce campaigns, and develop loyalty to brands. We wanted to understand in greater detail the industry wide trends and learn what the future may hold for us, Mitsue-Links, as a business.
How was the event structured and who was in attendance?
The Forum was spread over three fairly intensive days. The first day was a workshop, where information was presented through lectures and case studies. We also had the opportunity to participate in brand building and brand utility creation exercises using mobile as an integral feature.
The second and third days consisted of lectures and discussions from industry experts. In the lobby area outside the main event hall, several of the event's sponsors were showcasing their technologies and mobile-orientated developments.
In terms of the type of people in attendance, there was a broad range encompassing an entire cross-section of the mobile ecosystem – attendees included, entrepreneurs, civil servants, developers, advertisers, and representatives from some of the biggest names in the mobile and computing industries.
What was your personal experience of the event?
The event was very informative. It was interesting to learn the ways that technologies such as html5 were being used to develop innovative and engaging campaigns. I also had an opportunity to meet with many interesting people that were in attendance. Aside from the event itself, it was fascinating to experience how Singapore was embracing the use of mobile and interactive digital media in everyday life.
What impressed you the most?
I was impressed by the nature and scale of some campaigns being undertaken with mobile as a key component. Through mobile, the brands are looking to develop services close to the core message of the brand whilst providing utility to the consumer. This utility then provides brands with a competitive advantage to achieve great success in the mobile space.
In addition, the use of augmented reality to bridge the online and offline worlds was a very exciting development and one which is being used successfully in markets with high smartphone penetration.
What did you learn from the event that will help you in the future?
I made a note key trends to determine where mobile will be advancing in the future - such as the need to provide mobile users with richer more fulfilling experiences and the increasing sophistication of projects. These developments will be via mobile optimized sites and the development of applications. I personally feel that by being aware and acting on these key trends, we, as a business, will be better prepared for tomorrow.
Mobile / Mobile Marketing Questions
Do you think it is important to attend such Mobile (Marketing) events?
I feel that it is important for organisations to continue learning and then developing their services. This way they are able to stay ahead of the curve in delivering the best solutions available to their clients' needs. As mobile is a rapid growth area, I feel that it is very important to attend such events.
What do you think about the future of Mobile (Marketing)?
As was noted at the event, spend on mobile by brands, for sites, applications, campaigns, is vastly disproportionate to the amount of time actually spent on mobile. Therefore, I expect to see brands devote more resources toward mobile whilst also developing their content so create enriching and more engaging experiences.
I also believe that brands will start to be more innovative in relation to their marketing, whether this be solely on mobile or using mobile as a medium integral to campaigns. I also feel that there will be more use of augmented reality (ar) and we will see an increase in the trend of integrating both the digital and real worlds. Other areas, where I see future growth is in the second screen experience and the localisation of services.
There will probably also be more tablet specific applications with richer content, a flourishing in the use of video and an increase in m-commerce.
What do you want to do regarding the future of Mobile (Marketing)?
I want to take the MMA certified exam for Mobile Marketing, I then hope to use the skills and experience gained to work with colleagues in order to provide optimum mobile solutions for our clients.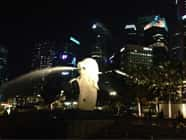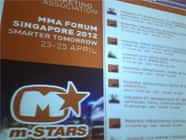 For more information on our services, timeframes and estimates, as well as examples of our work, please feel free to be in touch.