October 19, 2018
City in a (Tech) Garden: Digital Summit Chicago
Christian Brown
Corporate Group
At the end of last month, I traveled to the US, with a colleague, to attend Digital Summit Chicago. The event, hosted at the lakeside McCormick Place on 26-27 September, provided fascinating insights into the latest tech and marketing trends. Keynote speakers represented some of the biggest names in industry - such as Twitter, Netflix, Spotify and Instagram.
In this Column, I'll pick-up on the fusion of web-enabled technology with everyday life in the city as well as some interesting themes from the summit.
In Chicago the tech industry is booming. There's a vibrant start-up scene, with the city home to Grubhub and Groupon, much support for tech entrepreneurs, and, according to local business website Built in Chicago, over 100 tech companies employing more than 200 people. Such articles note how Chicago's employment in tech almost doubled between 2013 and 2017 and last year experienced yoy growth of 15% to total over 47,500 tech jobs. Furthermore, a recent Inc. magazine article forecasts why the city will become the next Silicon Valley – touching on a variety of factors including a developing startup ecosystem and culture.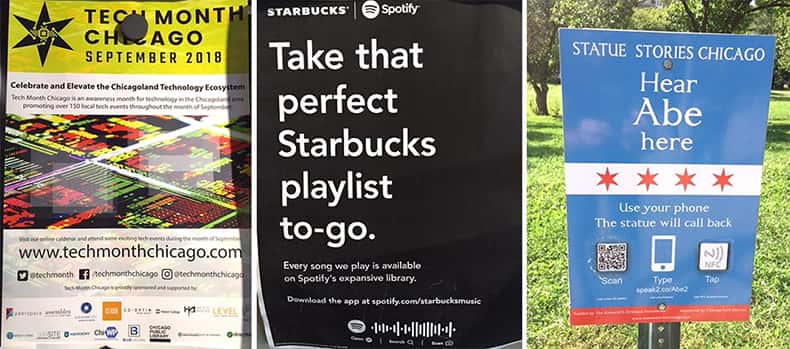 This growth combined with public Wi-Fi provision almost ubiquitous throughout the city has resulted in web-enabled services becoming increasingly intertwined in everyday life. For example, the sharing economy is flourishing - from global giants such as Uber and Lyft having more prominent pick-up points outside McCormick Place than taxis to use of the popular local Divvy bicycle rental scheme which is managed through a mobile application.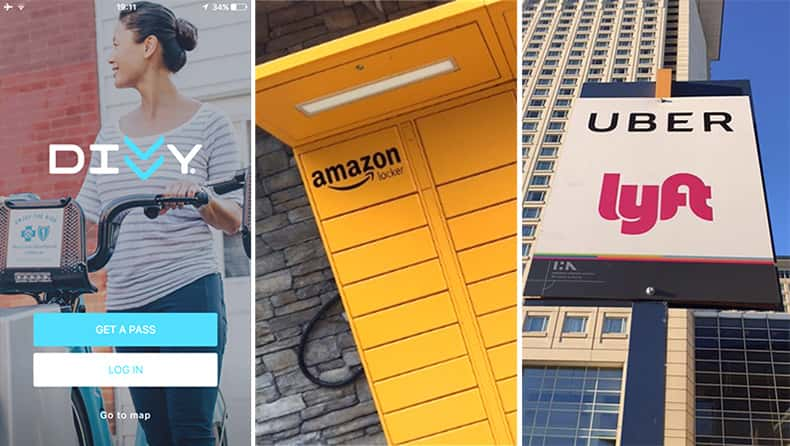 Perhaps, the most interesting tech experience while in the city was visiting Amazon Go. Located in the downtown CBD, just across from the imposing 527m Willis Tower, Amazon have opened a checkout-free Go store, their first outside of Seattle. The novel store opened on 17 September.
To enter the store, downloading the Amazon Go smartphone app and registering an Amazon account is necessary. After doing so, users simply open the app and touch their on-screen passcode on a sensor to enter. Whilst in the store, cameras and sensors track items taken from shelves and placed in bags, then shoppers, after some hesitation and reassurance from staff, just exit and enjoy the rest of their day. Moments later an itemized receipt appears in the app along with time spent instore. This quite wonderful service very much reflects Amazon's notion of "start with the customer and work backwards" in that all the products are snacks, lunchboxes, juices, etc. so when in a hurry, shoppers enter, select what takes their fancy, then go without needing to queue to pay.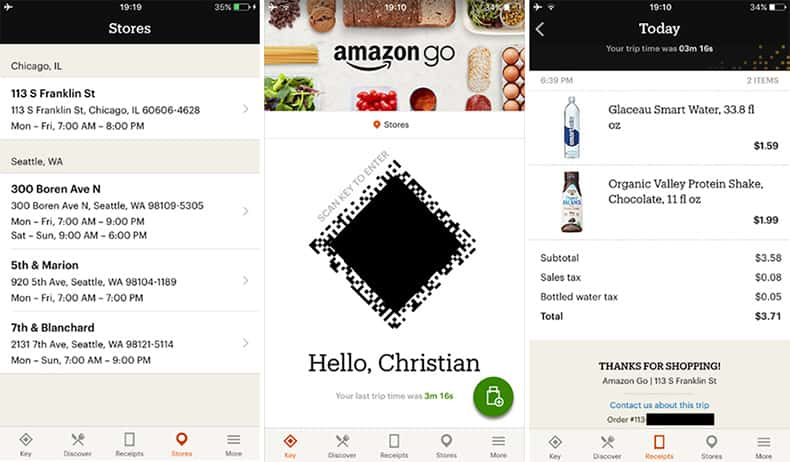 Digital Summit: Being Real ...
The two-day summit kicked-off with workshops and keynote speeches. The event hosted five streams of presentation content covering everything from global SEO and analytics to the language of digital culture and Instagram marketing.
Many of the speakers focused on digital marketing trends around diversity and empowerment (some even touched on other socio-political issues which was quite a contrast with similar events held in Japan) then relayed the importance of authenticity, frequency and consistency. Speakers also cautioned against being fake in the year 2018 as people could tell when companies and brands are "full of it." Therefore, to stand out, it was emphasized that companies should deliver value through the provision of sincere, meaningful content and fully understand the nuances that make a difference to their clients.

Another key feature of the Summit was how the distinctions between online and offline continue to erode resulting in users now expecting frictionless, anticipatory, and immersive interactions. On this theme, Michael Barber in "Bloody Hell! And Other Marketing Truths My British Mum Taught Me" stated that brands must now consistently demonstrate their brand promise everywhere, they must be constantly thinking about solving customer problems. He then articulated his British mother's words of advice - basically to "be brilliant", "consistency above all", "the little things matter", and "be kind" - with customer experience thinking and included examples. This was mirrored by Eric Yale in his talk "How to Thrive in the Post-Digital Age." He argued that brands should be "human, helpful, and dexterous" to ensure products and services are ever more attuned to contemporary customer needs and experience.
Taking this human element further, Heidi Singleton's "Less Sell, More Soul: Digital Engagement" discussed better digital engagement through brand anthropomorphism. To behave more authentically and provide more meaningful and effective content in the digital space, Singleton recommended brands leverage four human traits. The traits she advocated were: one, "cultural consciousness" - that brands need to think how they fit into the world, that they have a purpose, values, and point of view; two, "principled behavior" - that brands need to consider how they conduct themselves and how they behave in society, that they need to not just talk but actually act on their beliefs. She stated this starts internally with leadership, culture, and CSR activities etc.; three, "emotional intelligence" - that brands should develop a distinct human voice and use data to create empathy, that brands gain a proper understanding rather than merely talking about themselves/pushing their own agenda; four, "show vulnerability" - brand openness can create intimacy which results in stronger connections. People then come to see the brand as human, not always perfect but always striving to improve – this Singleton stated endears consumers to the brand.
Visiting Chicago and attending the Digital Summit provided many insights into both the practical implementation of a sharing, on demand, cashless (and even cash-register less) society, while sessions from the Summit provided some theoretical context to all of this. Looking forward, we hope to introduce the pertinent, trending elements of the seminars attended into our own service line-up whilst continuing to provide an authentic, quality service that exceeds client expectations.
If you're interested in the Japanese market, web development, video production, user testing, etc. in Japan, please feel free to be in touch.
For more information on our services, timeframes and estimates, as well as examples of our work, please feel free to be in touch.