Let's tour our head office, a place where our employees get creative and produce smart solutions. We hope the tour is useful in forming an image of our workplace environment.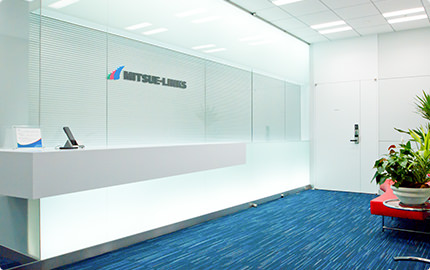 Our head office is based in Sumitomo Fudosan's Shinjuku Grand Tower, a 2-minute walk from Nishi-Shinjuku station. Located on the 33rd floor, our office offers stunning views of the city and beyond.
Smart Communication Theme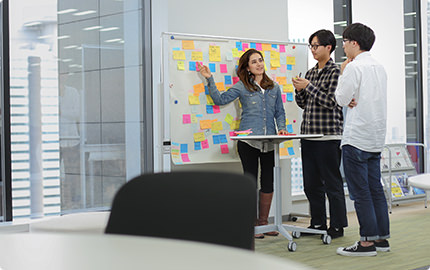 Our office design facilitates a culture of openness. Various areas of the office have been setup as casual communication spaces and break-out areas - all within close proximity to whiteboards - thus creating an environment that further facilitates the vigorous sharing of ideas and opinions.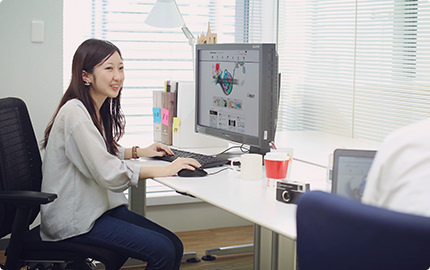 Spacious, white desks – the basis of an environment that allows all individuals to excel in their work. We believe our setup yields new ideas and innovative techniques for the future of our business.
Multitude of Meeting Spaces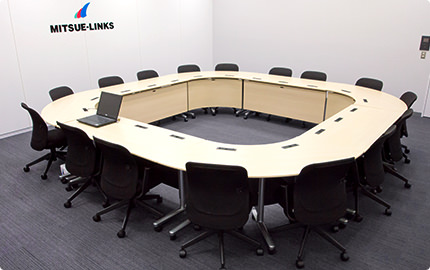 We have meeting rooms of various sizes for both meetings with clients and in-house presentations. Furthermore, some rooms are video conference system equipped. Additionally, our meeting rooms offer panoramic views of the city - including of the Tokyo Sky Tree.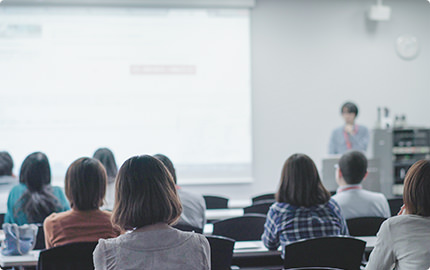 We have our own seminar room that can accommodate around 100 guests to our external seminars. The venue is also used as an employee training room and photography studio by our Video team.
For Time Out, the Break Room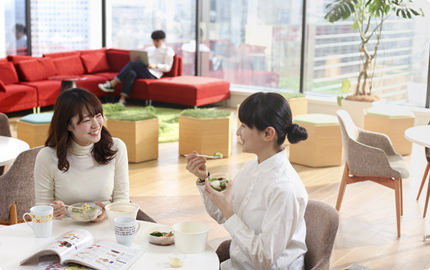 If feeling a little drained, taking a breather in our sunny Break Room is one of the best ways to refresh. The venue is also used for holding casual meetings, running study groups, eating lunch and much more.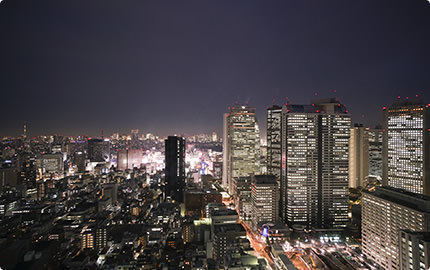 Our location high above Nishi-Shinjuku comes into its own at night - once the sun sets, the city skyline sparkles into the distance.